🎯 In this workshop, you will:
Learn how to select habits that have meaning (rather than the ones you "should" do)
Learn how to design habits that are VERY doable
Have time to design your plan for one habit you want to get started on now
✨ What you get
A 60-minute training session
A concise 2-page Habit Design Guide that will help you identify and prioritize a meaningful habit, and assist you in creating your next impactful "micro habit."
✅ Why habits?
I believe getting good at habit-building is an essential skill for social change. It's the foundation for our resilience and well-being practices. It's the foundation for our effectiveness in our work. It's the foundation for fulfilling relationships and thriving creative practices. The better we are at building habits, the more we're able to show up fully to the work of re-making the world.
👤 Workshop leader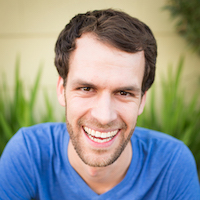 Jeremy Blanchard (he/him), professional life & leadership coach, and big-time habits nerd.
I've been a coach for social change-y folks for over 10 years. I'm a professional credentialed coach with over 2,000 hours under my belt! I've worked with clients in nonprofits, entrepreneurship, activism, arts, and government.
If you have any questions, you can contact me.