From Chaos to Clarity
A coaching cohort for senior leaders to rock their work with more ease & joy
Grow alongside ambitious, self-aware leaders.
Navigate challenges with a community of support.
Make your well-being practices more reliable.
​​➡️ Overview
What: A 6-month coaching and support program for you to feel on top of what matters most in your work and take care of your well-being
Who: Executive directors (and other director-level roles) of social impact organizations seeking to navigate their roles with more ease and confidence
When: August 9, 2023 – January 24, 2023
Cohort Size: An intimate cohort of 6-10 ambitious, forward-thinking leaders
Application: This is an application-only program so we can ensure everyone is playing at a similar level of leadership
Feel free to email me if you have any questions.
☀️ Introduction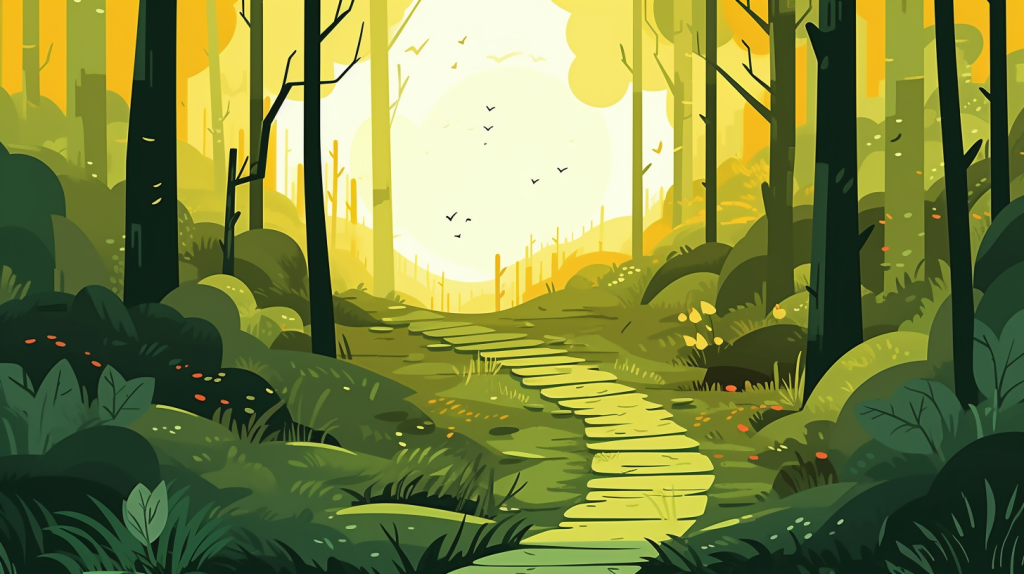 We believe the world can be re-made. We believe in working toward a more just and livable future.
This passion for change drives us to take on leadership roles, positioning ourselves to make a meaningful difference toward this world we know is possible.
No one needs to tell you how challenging and exhausting it can be to lead an organization. Everyone always needs your attention on something new, nothing is predictable, and there are always new tensions emerging among the team and other stakeholders. It's exciting when things are working but it is often overwhelming and exhausting.
With over a decade of experience working alongside directors of social impact organizations, I've seen firsthand how the path of leadership often feels like navigating chaos. That's why I've created this program – to provide leaders of organizations with a solid support network, empowering you to bring your best to the work that truly matters.
We all admire those leaders who remain centered and composed, even in the midst of the storms that this kind of work brings. I designed this program with this aspiration in mind, offering you the tools and community needed to stay grounded, resilient, and clear-headed as you lead your organization toward a more just future.
🌲 Who is this for?
Chaos to Clarity is a group coaching experience designed specifically for directors and leaders in social impact organizations. If you resonate with the following challenges and desires, this program is for you:
😩 Things you sometimes

struggle

with:
Overwhelm: You feel overwhelmed by the frequent chaos and constant demands on your time
Doing it alone: You're often navigating sticky challenges within your team without a sounding board or enough support
Putting yourself last: You're not prioritizing self-care and personal well-being practices as often as you'd like
Isolation: You sometimes feel lonely or isolated in your leadership role
Putting out fires: You're struggling to address the "important but non-urgent" category of tasks because you're constantly putting out fires
❤️ Things you may be

longing

for:
Community: You want to connect with like-minded peers to share experiences and learn from one another
Change your relationship with time and tasks: You want to improve your ability to first discern what matters, and then set aside focused "deep work" time to get it done.
Reduce workload: You want strategies to manage your overwhelming pile of to-do's and projects.
Responsive leadership: You want to cultivate a proactive rather than reactive approach to your leadership.
Effectiveness: You want to stay on top of your projects while maintaining realistic expectations.
Adapting to challenges: You want to face unexpected challenges with more grace and resilience.
Strategic focus: You want to put more time toward high-level strategy and be "in the weeds" less often.
Self-care: You want to establish self-care practices that fit realistically into your full schedule.
Time management: You want to develop effective time management and organization skills.
Bring out the best in your board: We'll support you to work on "your side of the street" to relate to your board in a way that helps bring out their best.
🤔 This might

not

be a fit for you if…
If you're a full-time manager (not a director): While you may be facing many of the same challenges as director-level roles, this program is designed specifically with directors and other high-level leaders in mind.
If you're a leader outside of social impact organizations: We specifically address issues and challenges common in social impact organizations (usually non-profits, but not always). If you're leading in a different sector, contact me and we can discuss if it's the right fit.
If you're primarily looking for advice: Sometimes folks are looking primarily for tactical suggestions. My coaching approach involves a mix of practical suggestions alongside a lot of support to examine and re-evaluate your mindset.
I've worked with Jeremy for nearly a decade, and have found nobody better at helping me move through uncertainty to conviction on important decisions about my organization, team, and my own role as a leader. If you aspire to grow in your own leadership and to connect to your sense of purpose in your work (and generally as a human being!), Jeremy can help you get where you want to be.

Katie Bethell
Executive Director of Paid Leave for the U.S. (PL+US)
🌟 What this program will help with
1. Prioritize what's truly important
Get support to focus your time on what truly matters (not just the fires that need to be put out.) Improve your delegation skills for tasks that aren't ideally suited to you. Learn how to deal with the unexpected things that show up in the day — so you're focused and also flexible with new needs as they emerge.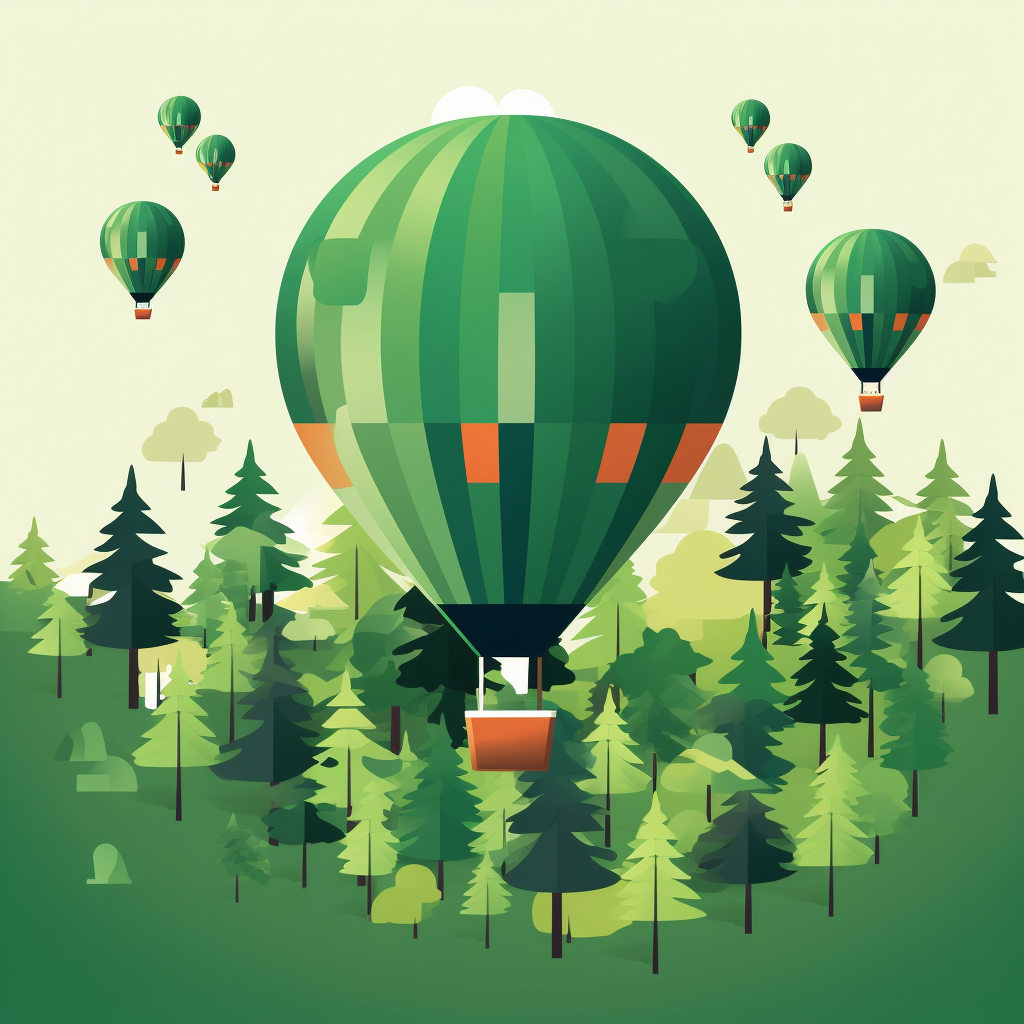 2. Be lifted up by a community of peers
You'll have a network of like-minded peers, enabling you to share experiences, learn from one another, encourage each other, and overcome feelings of loneliness in your leadership roles.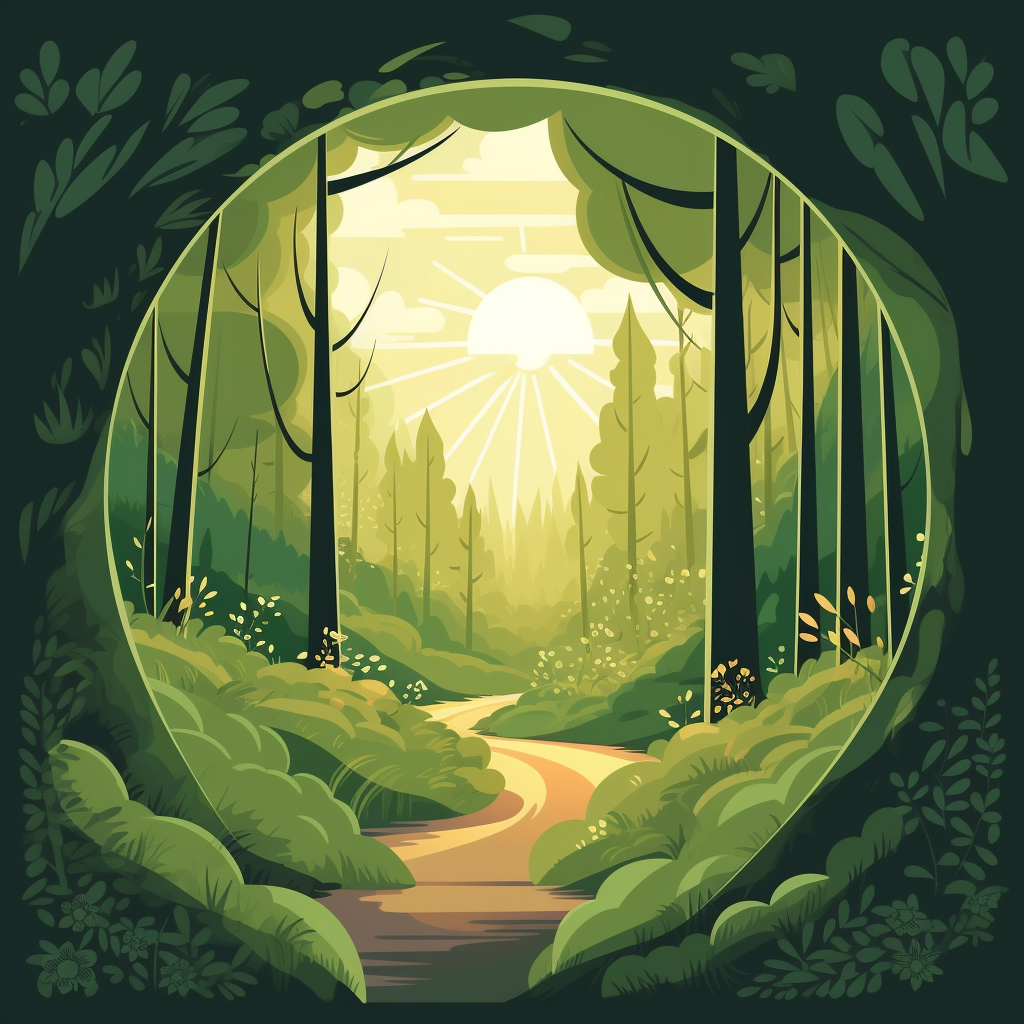 3. Navigate uncertainty with confidence
Both private and group coaching sessions will provide a safe space for you to bring your "sticky" challenges. I'll support you to get in touch with your own wisdom, even when it feels hard to access. Examples include issues with team communication, handling overwhelm, making tough decisions, navigating uncertainty, making time for what is important, and fostering a healthy team culture.
4. Care for your well-being more consistently
We'll all be developing our skills with practices that promote self-care and personal well-being. You'll learn to weave these into your routine in a way that's realistic and sustainable, supporting your overall health and resilience as a leader. Get in touch with the things that nourish you!
5. Stay clear even when things are turbulent
In this program, you'll cultivate the resilience and grounded mindset needed to remain calm and clear-headed, even in the face of chaos. Our focus is on practical tools and strategies to help you navigate unpredictability, maintain focus, and make informed decisions.
🦋 Structure: What you get
🌲 Group coaching
(Twice per month)
Two 90-minute group coaching sessions per month. This is where you'll receive support from me and the whole community.
☀️ Private coaching
(Once per month)
One private 55-minute coaching session with me each month where you can get focused support on whatever issues are most pressing and alive for you.
🎯 Laser coaching
(unlimited)
Unlimited "laser" coaching sessions (~15-20 minutes) to get targeted support on hot-spot challenges that come up throughout your work. This is my "all access" program, so I'm here for you when you need me.
🎁 Additional elements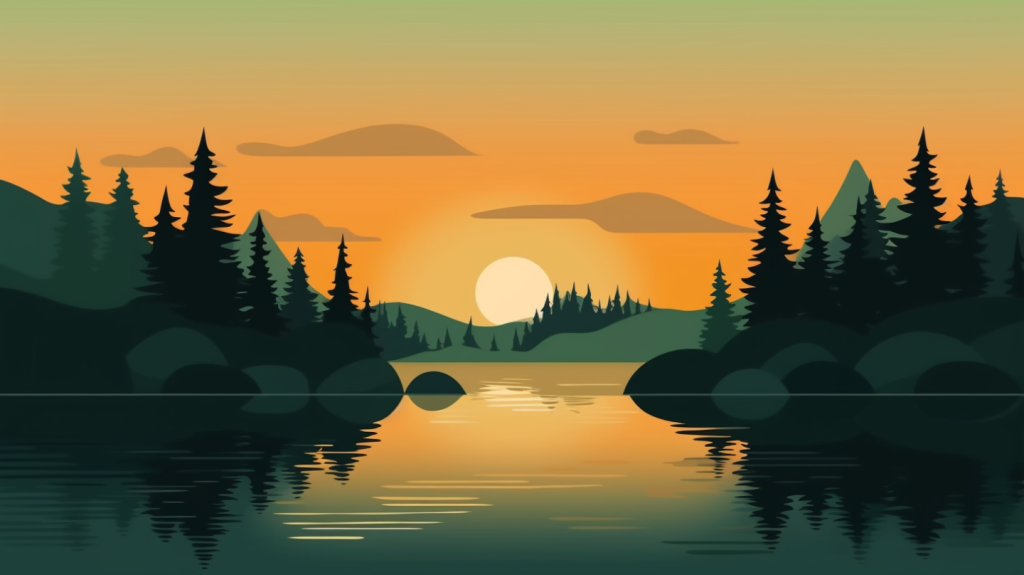 6 months of consistent support: You'll have a community of support around you as you navigate the ups and downs of leadership.
Direct access to me by text or audio message (when you need it): I keep this group small because I want to be able to really be there for you when you need it. I encourage you to send me texts or audio messages when questions/challenges arise and you'd like some outside perspective/support.
Small cohort size: A small, intimate group of 6-10 like-minded peers so you can go deep with one another and get plenty of face-to-face time.
WhatsApp group: We'll all be on a WhatsApp group so we can bring celebrations and questions to one another between our regular calls.
Recordings: Given your full schedule, I know it's likely that you won't be able to make every session. All the recordings and materials will be easily accessible on our online portal anytime you need them.
Mini-courses: I will be creating specialized video mini-courses (15-30 minutes long) on topics that emerge throughout the program. You'll weigh-in on what these topics should be. (Examples: week planning, dealing with unexpected demands on your time, self-care, habits—and we might even see a module on "how AI can make your job easier" since I'm currently immersing myself in what these tools can do for us as changemakers.)
Resources & guides: You will have access to various guides and worksheets on time management, habit-building, and self-care that I've developed over years of working with leaders in organizations.
Coaching for your staff: Sometimes your staff needs some short-term coaching support. My ED clients have often asked me to coach their staff because they already know and trust me. And since I'm not the right fit for everyone, I also have a large network of like-minded coaches that I can refer your staff to.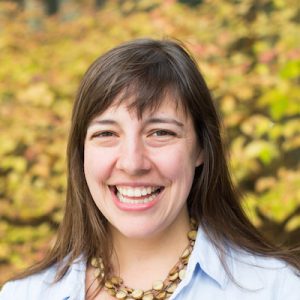 My coaching relationship with Jeremy has changed my life and leadership for the better. He's helped me navigate the hardest moments (like when my organization lost half our funding) with clarity and grace, and supported me to make courageous decisions from the heart. I highly recommend him to friends and trusted colleagues, and I myself return to him whenever I find I am stuck.

Emily Jacobi
Executive Director of Digital Democracy
📅 Schedule
Dates: August 9, 2023 — January 2024
Group Session Time: Since we have a small group, the sessions will be scheduled collectively at a time that works for everyone. We'll do this a couple of weeks before the program starts so you can get it on your calendar.
Private coaching sessions: Private coaching sessions and laser sessions will be scheduled as needed at times that work for your schedule.
⚖️ Sliding Scale Pricing
I set my rates with a focus on the intersecting realities of racism, capitalism, and all the other systems of domination we live in. Sliding scales can't transform these systems, but they can help create a little more accessibility to those with fewer resources or more historical inequity by inviting those with more access to pay at a higher tier.
I know that all of our organizations working toward a better world are chronically underfunded and overstretched. The guidelines below are just that—guidelines. I invite you to self-assess and choose a tier that allows you to participate.
Tier
Early bird rate
(until July 8)
Standard rate
Solidarity Rate
If your org is paying for most or all of your participation and your salary is over $100k.
$800/month
($4,800 total)
$900/month
($5,400 total)
Sustainer Rate
(This is the baseline cost of running this program.)If your org is paying for most or all of your participation and your salary is under $100k.
$650/month
($3,900 total)
$750/month
($4,500 total)
Access Rate
If you are paying for this program out of pocket and the Sustainer Rate is not accessible to you.
$500/month
($3,000 total)
$650/month
($3,900 total)
Scholarship Rate
If none of these rates work for you, I have one scholarship spot. I'll prioritize BIPOC or frontline leaders. Please contact me to discuss.
Very reduced fee
📢 BIPOC changemaker discount: BIPOC folks can get an additional 15% discount off of any of the prices listed above.
⭐ 30-day guarantee: I want you to feel good about joining this group, so I offer a 30-day guarantee. If you discover the program isn't a match in the way you had hoped, I'm happy to refund your payments within the first 30 days after the group starts. What's most important to me is that you have the support that is right for you. I hope this makes the decision to apply easier for you. 🙂
⭕️ Redistribution: I donate 10% of my income to mutual aid efforts and movements for justice to keep energy moving toward the world we want to see.
🌱 Application
This program is by application only so we can make sure that everyone is operating on a similar wavelength. We'll be gathering a group of folks who are heart-centered, creative, motivated, self-aware, and forward-thinking.
Process: The application will take about 10-15 minutes. Once you complete the application, I'll review it. Expect to hear from me within a week. If it looks like we might be a fit, I'll reach out to set up a conversation. After that conversation, if we both agree that it is a good fit, we'll get you fully registered.
👋🏻 About me
Hi everyone! I'm Jeremy Blanchard (he/him), and I've been coaching leaders in social impact organizations for over a decade. As a professional certified coach with more than 2,000 hours of experience, I've had the privilege of working alongside clients in lots of social impact sectors: movement leaders, social impact nonprofit directors, and campaign staff/candidates.
I'm committed to integrating JEDI principles (Justice, Equity, Diversity, Inclusion) into all of my coaching. To learn more about my coaching philosophy and background, please visit my coaching page.
🌲 My coaching approach
Systemic-minded: I challenge the overly simplistic narrative in the personal growth industry that suggests all problems can be solved with a mindset shift. In our sessions, we'll consider the broader systemic forces at play. I'm here to help you navigate these complexities, identifying how you can best take action within your social location and skills.
​​Wisdom-based: My coaching is rooted in helping you connect with your inner wisdom, guiding you toward your own solutions and insights.
Compassionate & relatable: I'm not here to push you, but to help clear the roadblocks in your path.
Mindset-focused: I work with you to develop new perspectives and attitudes in areas that have consistently posed challenges.
Practical advice: Drawing from a decade of coaching leaders, I provide concrete strategies and techniques that have proven effective. Whether it's habits, week planning, time management, or reducing overwork, I'll give you the tools you need to navigate your work with greater ease.
If you are someone who has a deeply values-driven project—you've got the passion, you've got the vision, you've got the people, but really what's missing is the systems and support,
I highly recommend Jeremy's programs.

Mazin Jamal
Executive Director of Holistic Underground
🤔 FAQ
🔎 Other questions?
If you have any questions about the program, email me and I can answer them by email or we can set up a time to chat.
🎉 Thank you!
Thanks for what you're doing for the world. Whether or not this program is a fit for you right now, I want you to know that I see your dedication and commitment to doing the hard work to help re-make the world!
If you're interested in staying in touch about my future offerings, you can join my mailing list.