This article was originally published at AI For Good.
🌲 Upcoming opportunity – I'm running a coaching cohort for senior nonprofit leaders that starts soon. You'll get support on your leadership, decision-making, personal well-being, and vision for your work. Perhaps most importantly, you'll have a community of peers who are by your side for the next six months.
If you're looking for support to navigate your role more sustainably, you can read more and apply here.
Nonprofit leaders are holding a lot
Folks in leadership roles in social impact organizations carry a heavy burden. They juggle countless roles, experience pressure from both board members and staff, and invariably face more tasks than could ever fit into a day.
While I don't believe AI tools are a cure for all that ails us and our organizations, I do believe they can help us lighten the load specifically for overburdened leaders.
5 ChatGPT use cases for senior leaders to save time
I've been supporting some of the leaders I coach to explore how AI tools like ChatGPT and Claude 2 can make their work easier. Here are a few use cases I want to share:
1. Decision-making
Leaders face countless decisions daily, often in complex, uncertain scenarios where the best course of action isn't evident. ChatGPT can serve as a valuable sounding board for exploring various trade-offs.
Example prompt: I'm the Executive Director of a mid-sized non-profit working on grassroots solutions to climate change. The board wants me to spend more time attending conferences and networking with people in our field. My staff wants me to be more available for the projects we are working on. What are some strategies to balance these needs?
What are some questions I should explore to clarify my priorities here?
What trade-offs should I be considering as I make this decision?
2. Navigate challenges/conflicts
In tricky situations where the path forward isn't clear, having a clear-headed sounding board to help expand my thinking can be incredibly helpful.
Example prompt: As a Campaign Director, the staff I manage are asking me questions throughout the day. I want to be available for them, but it also interrupts my work. Can you help me brainstorm different ways I could organize my time and set boundaries so I can both focus and be available?
3. Brainstorming when you're stuck
Anytime I'm stuck on a question, I immediately ask ChatGPT to help me think through possibilities. I still go to my friends and colleagues for advice, but sometimes I need a quick response to help me get moving.
Example prompt: We are hosting a webinar on grassroots organizing skills for community members. The webinar is in a week and registration is lower than we expected. Can you help me generate ideas for ways we could share this opportunity with people who might be interested?
4. Generating a good first draft (communications, fundraising, etc.)
AI tools can help with time-consuming tasks like drafting fundraising applications, blogs, newsletters, or annual reports. You still need to bring the raw ideas, but AI tools save you time by giving you a first draft that you can edit. For many people, it's a lot easier to edit something that is close-but-not-quite-it than it is to generate the first draft while looking at a blank page.
Example prompt: I'm writing a grant application. I'm answering the question "Can you provide evidence of collaboration with other nonprofits or community organizations?" In short, we are part of three neighborhood/community coalitions, regularly attend city-wide events, and speak at city council events. Can you write a first draft response? Are there any other details I should include?
5. Research a question (better than clicking the first 5 links on Google)
In the past, whenever I wanted to research a question, I would type it in Google, open the first 5 links, and skim them to see what patterns emerge.
Now, I use a tool called Perplexity Copilot instead. It parses your question, reads 20+ results on Google, asks you a follow-up question to get better results, then summarizes everything into a concise response. It's incredibly fast and usually quite accurate. Perplexity Copilot has replaced at least 50% of my typical Google searches.
When using Perplexity, make sure you turn on the "Copilot" option each time before you submit your prompt. Otherwise, it won't search the internet, it will just give you a typical chatbot response.
Example prompt: I am looking to network with other leaders in the climate nonprofit space in the US. What are some networks, groups, listservs, Slack channels, etc that I could engage in to meet folks doing similar work who are in a similar leadership role?
Example prompt: Our nonprofit is launching a new project to get elected officials elected to state office by having meaningful conversations with politically moderate voters. This is different than the work we've done before. What are some small to mid-sized foundations that we might be able to find funding from?
What to do with the freed-up time
If you use them consistently, it's likely that these tools can save you at least an hour or two a week.
What to do with that freed-up time?
I don't believe that all efforts towards "more productivity" inherently lead us in a more fulfilling direction. As AI is exploding into our lives, I think we need to be mindful of when and where we choose to be more efficient.
Consider this: What do I want to achieve with the time I save? More work? Perhaps. Or, could this be an opportunity to reduce overworking, invest time in personal endeavors, and reconnect with loved ones?
I consistently invite my coaching clients to ponder this question: At the end of this year, what do I most want to look back on (in my life and work)? What do I want to know I put energy into?
Questions like these help guide the productivity gains from AI towards endeavors that are truly life-giving for us and our communities.
(Related resource: You're also welcome to check out my Week Planning Guide.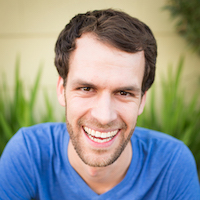 I've spent over a decade as a leadership coach, aiding social change leaders to achieve personal growth and societal transformation without running themselves into the ground. Drawing from my own roots in climate activism, I aim to help us transform our movements for change into places that are more nourishing for everyone involved. Sign up for my newsletter to get my latest articles.